Use this 5 ideas to optimize your blog posts for SEO like a pro
Having a beautiful blog is one thing, setting up this blog to be seen when searcher quarry the search engine is another, mind you both of these are very important if you must succeed as a blogger or content provider.
From an expert point of view I will be right to state that it is more complex bringing visitors to your website or blog on a daily bases than the entire process of creating a beautiful blog.
In this article I am going to teach you how you can setup your blog to be fully optimize like a professional, you are free to copy all our SEO strategy and implement them on you blog to see desire results.
STEP 1 Pay Attention To Your Content:

Do you want organic traffic flowing from search engines like Google, Microsoft bing and other search engines into your blog? Then first you need to organize your content in the way and manner these search engines understand, crewel, index and rank your content on a regular bases

How Do Search Engines Find Contents?
Search engines are robots, they are created to automatically search and index contents from billions of websites all over the web places through artificial intelligence (AI), they index these pages so yours of these search engines can retrieve useful information from those indexed pages whenever they enter related search terms (Keywords).
So whenever you do good content, those contents are going to be crawled by Google and stored (indexed) and other search engines aswell will indexed this your content so when searchers quarry them they retrieve your content.
How can you do good SEO filled blog content?
First carryout a comprehensive keyword research:
Researching for keyword is a method of discovering what search terms, searchers are quarrying searching engines for, you can discover this using tools like Google analytics and google trends tools
Once you have seen list of relevant keywords,
Site down and write useful content that answers to what researchers are searching for, please ensure quality and helpful write up
Do not copy and paste article from existing website or spine garbage articles, this will only harm your website and your site will not rank on search engine.
STEP 2 Focus Your Blog On A Niche

Rather than just blog randomly, if you want quality large traffic and also traffics that will keep coming back, focus your blog on a particular niche and stay on that nice,
For insistence, if you want to make a blog about travel, its advisable to focus your blog topics or blog post on just travel topics and don't combine with sport or fashion, this way, search engines will understand what your blog is about and will constantly send traffic to your blog.
Here is the tip on choosing the write blog:
Before choosing a Niche, ensure you are an grounded on the particular subject matter, and ensure it compresses of topics you enjoy discussing.
If you will monetize your blog, ensure that you research and choose a blog niche with high paying keywords
Ensure you write blog posts that add value to the reader and also that are lengthy.
Step 3 Install The Right SEO Plugins

If you are using wordpress for your blogging then it's easier, research and install the right wordpress SEO enhancing plugin to assist you.
Here are the list of plugin you should search for:
SEO title wordpress plugin
SEO suggestion wordpress plugin
SEO check wordpress plugin.
Step4 Add Images To Your Post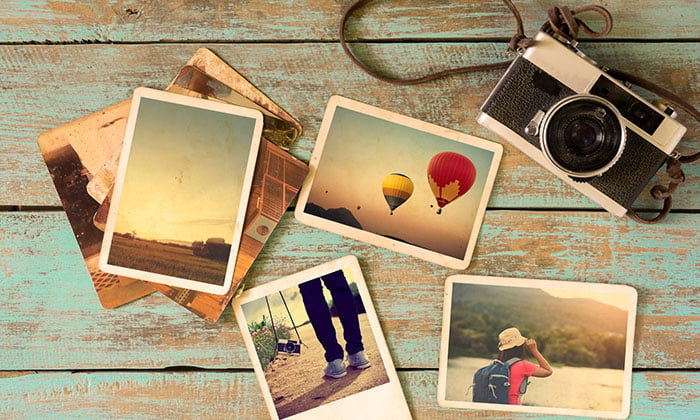 Search engines often rank engaging content higher in search results. Images and videos are far more engaging than plain text.
You want to make sure that your blog posts contain images between paragraphs.
When adding images, you want to be careful about image copyrights. Often beginners copy images from other sites to use on their site, and this can get you in legal trouble if you do so without proper permissions.
Don't worry, there are plenty of places where you can find royalty free images to use in your blog posts. You can also use your own original photographs or use websites like Canva to create engaging graphics.
Make sure that you optimize your images for SEO. See our tutorial on how to optimize images for search engines for detailed instructions.
Videos are even more engaging than images. You can convert your blog posts into videos by creating slideshows, vlogs, or experiment with other formats.
However, you should never directly upload videos to your blog posts. WordPress is not optimized to serve videos, and your shared hosting service can't handle them.
We recommend uploading your videos to YouTube. It is the second most popular search engine, and the second largest social media platform right after Facebook.
STEP 5 Make Your Article Readable:

Don't just write for writing sake, after conveying your massage through writing, ensure to check grammar and also ensure to see that your article is properly spaced so reader can fully understand your writeup.
How to make article readable:
Use H1 headlines for topic and H2 headlines for sub topics
Differential by using proper headlines, so the reader will be carried along properly.
Space and paragraph your article properly
Rather than just cluster every sentence in your blog post, ensure that you space properly content on your post.
Use bullet points to highlight important points
Using bullet points makes reading article easier for readers, that way readers will continue reading your post
Use simple and clean grammar when writing your blog post4Research topic and give value
In conclusion, its not really how often you post on your blog that matters, its actually how well your content is structured and written that matters, a well written content will always attract Google search engine and your content are crawled and rank high in Google search engine, that's the only reward of content providers.